LAS Van Rentals
After arriving at the Las Vegas airport, many travelers pick up a rental vehicle to help them move through the city. Though the size of your group can present challenges when choosing a vehicle, vans can offer a neat solution.
Are you planning to travel to Las Vegas with a large group of people? Keep reading to learn more about van rentals at LAS airports.
McCarran International Airport Van Rentals in Las Vegas
This large public airport in Paradise, Nevada, is used for military and civilian landings from all over the world, making it one of Las Vegas' busiest airports. With two terminals and ninety-two gates, it is well-equipped for handling its routinely heavy influx of traffic. Once you land in Paradise, you'll quickly realize how convenient it is to have a rental already available as a quick escape from the crowded hub of excited visitors.
Passenger Van Rentals
Passenger van rentals at the Las Vegas airport are designed to hold up to 12 or 15 passengers. Renting a passenger van is a great option for many reasons, including its:
Optional additions: Some rental companies offer additional products and services such as pickup and delivery, Wi-Fi and GPS navigation. Some additional services may be free of charge, depending on the company.
Availability to international travelers: Reliable transportation is essential, especially when you're traveling abroad. Passenger vans are ideal for international business travelers.
Business-friendly size: Businesses and nonprofits can rent a van for employees or volunteers so long as the number of passengers is 15 or less.
Luggage capacity: When you're traveling with a group, you need a vehicle big enough to fit everybody along with their bag. Passenger vans have enough room for your group.
Car and Minivan Rentals
If your group would fit in a minivan or a regular passenger car, renting one can help you:
Keep your personal vehicle's mileage low: Visiting different venues every day can make your mileage accumulate quicker than you might expect. Renting a car spares your own vehicle's mileage.
Have access to a reliable vehicle: If something happens to your vehicle while you're miles from home, you would have to call roadside assistance or your car insurance company. However, rentals are protected in case of power failures or other unexpected circumstances.
Save money: Public transportation costs add up and can quickly become more expensive than renting a car.
Benefits of LAS Van Rental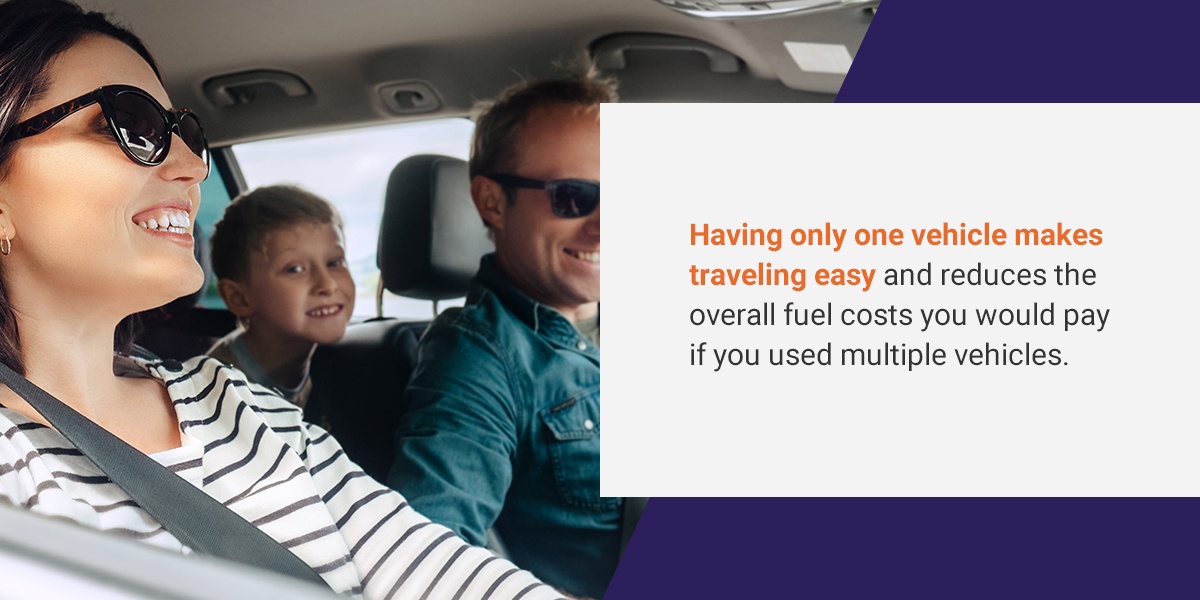 Whether you and your fellow travelers decide to get a 12 passenger van rental at the Las Vegas airport or another type of rental, the benefits are numerous:
Save money as a group: You can split the costs of traveling more easily when you ride in the same vehicle.
Gas up one vehicle only: Having only one vehicle makes traveling easy and reduces the overall fuel costs you would pay if you used multiple vehicles.
Save wear and tear on your personal vehicles: Using a rental helps keep your own mileage down and keeps potential maintenance costs at bay.
Keep your group together: If your group is large enough to need more than one passenger car and small enough that a bus seems like overkill, a van is just the right size.
Make the trip more enjoyable: Traveling together makes it more fun and convenient to journey to your intended destinations.
Have personal space: The high ceilings and amount of room on a passenger van mean enough space to relax away from the public and just the right amount of room to store your luggage.
Explore at your own pace: Taking public transit requires staying on a specific route or paying for a trip to and from precise locations. Las Vegas is a huge city with lots to see — riding in a van is a great option for sightseeing at a slower pace.
Tips for Picking Up Your Van After Flying Into LAS
State Van Rentals is located less than a quarter-mile from the McCarran International Airport, making it easy to pick up your van as soon as you land. Reservation options are flexible, with after-hours pickup available for a small fee. Our complimentary personalized pickup and drop-off services help simplify the process.
Below are some tips for streamlining the rental process:
Do a headcount before the trip: If you've booked a 15 passenger van rental at the Las Vegas airport, make sure you have a maximum of 15 passengers signed up. Rather than renting a van for more than 15 passengers and expecting some people to cancel, it's best to look for a transportation option that can accommodate everyone in your group.
Set up a rental pickup online: While airports typically have stations for setting up a rental order, they're usually crowded. Using the rental company's website instead can help your group jump straight to the head of the line once you land in Las Vegas.
Print a copy of your rental information: You'll receive an outline of your rental process when you order. It's best to print this information to carry with you or ensure you can access it on your phone when you arrive to pick up your rental.
Call the company directly if you need help: It's best to get in contact with the rental company directly if you need help with an order. While the representatives at the airport's service counters can assist to an extent, you will have to wait in line to speak with them.
Take the shuttle service out of the airport if needed:  If you aren't waiting on a pickup, you can take the shuttle service to Terminal 1 and Terminal 3 before you go to find your rental. However, it's best to choose a company like State Van Rentals that will pick up your group at the airport free of charge.
Order a LAS Van Rental With State Van Rental
We rent vans with enough room for groups of 15 or fewer that make getting around on your vacation more convenient, whether you're a domestic or international traveler. Our vans are available for commercial and private use — we've rented to families, wedding parties, church groups, shelters, Buddhist temples, unions and companies.
While some states require a commercial license to drive a passenger van, your regular driver's license may be all you need in Nevada. Requirements may vary based on the current legislature and special circumstances. For more details and to determine the type of license you need, you can contact us by filling out the form online or calling (888) 315-6888.
You can learn more about our van rental services in Las Vegas or Los Angeles online and make a reservation today!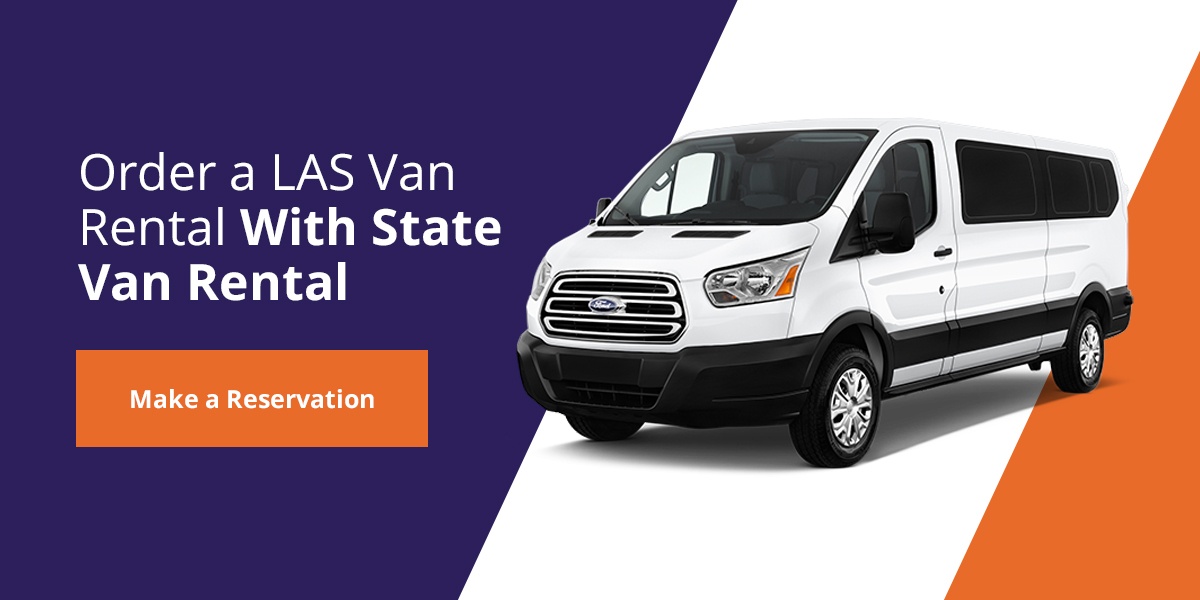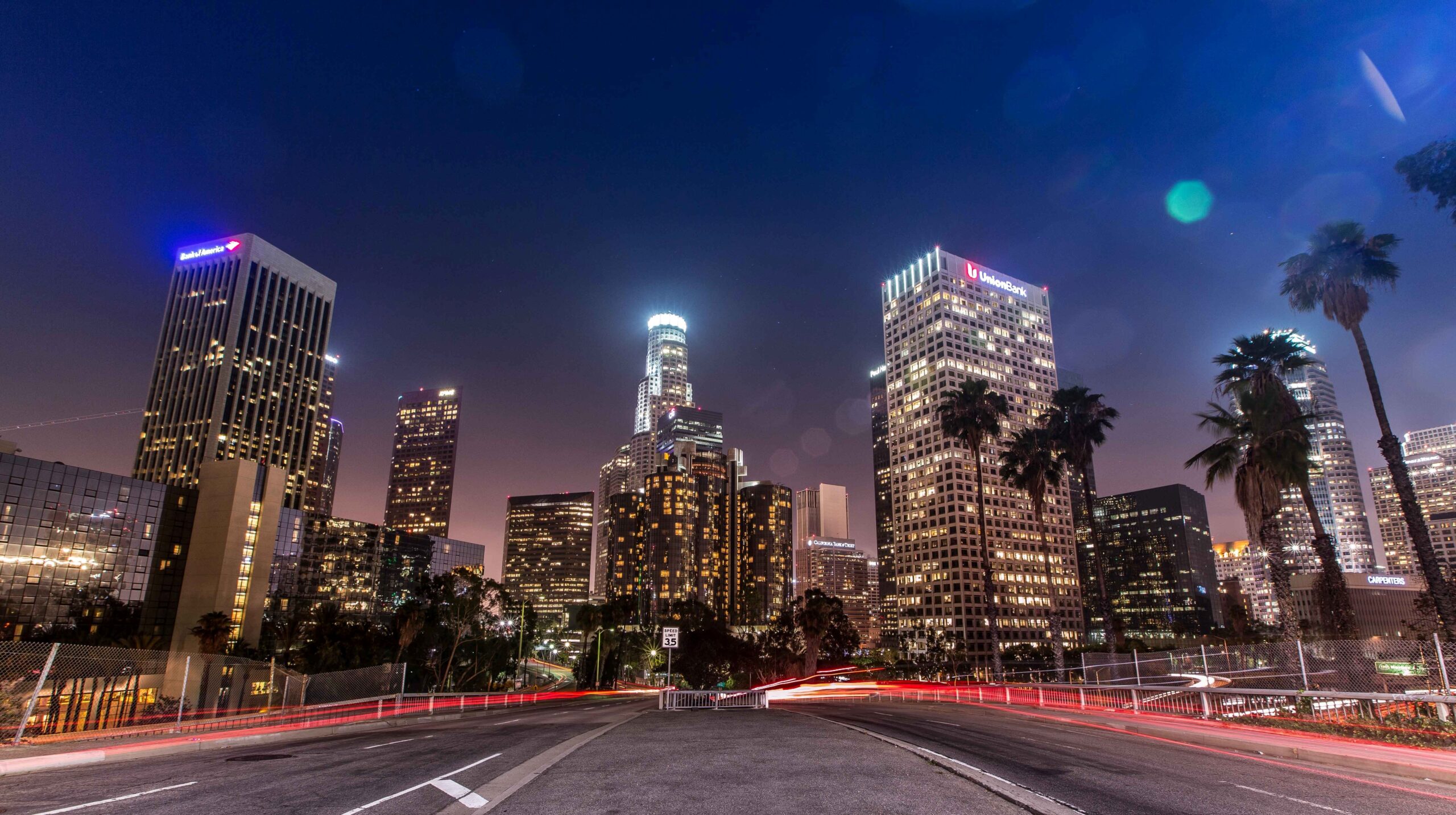 From Hollywood to Disneyland, State Van Rental is Here to Jump Start the Magic.
Lucia R.

Auburn, WA

"Customer service is an A+ from the time we called and made the reservation until the end of our rental. The prices are great! We rented a mini van for 8 and it was perfect and clean! Keep up the good customer service! It truly makes a difference. Kindness goes a long way. Thank You, we will return."
Peter G.

Los Angeles, CA

"The experience at State Van Rental was wonderful, the staff was very knowledgeable and fast. I would recommend this company to my friends and co-workers. The rental process was fast and easy. The price was reasonable. I had a wide range of van's to pick from. I really enjoyed the experience at State Van Rental."
Desmond D.

San Francisco, CA

"Recently rented a 12 passenger van from State Van Rental for a baseball tournament. Pete made the process super easy. He came to pick us up from the rental car center (short shuttle ride from airport) to take us to their offices. After a quick inspection and signing of paperwork we were on our way. The return of the vehicle was even easier. We dropped the van off at the airport and Pete personally gave us a ride to our terminal at the airport. One of our guys left a pair of shoes in the vehicle, and Pete made it very easy to coordinate so that we could get them back. The van was clean, process was simple, and customer service was A+. Will definitely use them again in the future. Thanks again!"
Jake W.

Kailua, HI

"State Van Rental is first class! They also provide pick up service before normal operating hours. And even offer late drop-off at no extra cost. Thank you so much on the best Van deal in town. Aloha"
Allan P.

Kennesaw, GA

"We were initially worried about using a smaller company. I contacted State Van in LA and rented a minivan for a week. The price was much lower than the bigger companies and unlimited miles. The van was in great shape. They picked us up from airport and dropped us off when we came home. They also found my lost glasses and shipped them back to me. They were upfront about costs and fees and didn't try to nickel and dime me for add-ons like other larger companies have. Without a doubt I'll use them again next time I come out west. Great Price, Great Service, Great Product."
Tina M.

Las Vegas, NV

"State van is a life saver! I experienced a TON of problems trying to renta van for an emergency last minute trip to California on a Sunday of all days. I was about to give up all hope until my daughter found State Van rentals via a Google search. Thank goodness she did! They are friendly, patient, courteous and just an all around great place to rent a van from. Most definitely will be coming back for ANY rental I may need. These big car rental corporations wcan learn a thing or two from State van, Good Job State Can rentals and keep up the great work!"