Van Rental Agency in Nevada and California
State Van Rental is a van rental agency with convenient locations in Los Angles, California, and Las Vegas, Nevada. We have large and small vans and cars for rent, so you can find any vehicle you need for transporting people and property. We've built our business on four basic principles:
No hidden fees: You should always know exactly what you'll pay. We include all fees in our standard pricing for complete transparency.
Affordable rates: We have some of the most competitive prices for short-term van rentals.
Free airport pickup: Choose a passenger van rental that gets you where you need to be. We'll pick you up when you arrive in the area and bring you to your van ourselves.
Friendly service: Our team is energetic and excited to share our rental cars and vans with you.
WCAG UPDATE – Please bear with us as we update our site to latest WCAG and ADA compliance, improving accessibility for ALL of our customers.
HAND CONTROL – We are happy to announce we have hand controls available upon prior request for those customers who may need them.
ACTIVE MILITARY – We are proud of, and thankful to, all active military personnel. In appreciation, we like to extend 10% discount on rates. Please inquire with our offices for details.
State Van Rental has been dedicated to providing our communities with affordable passenger and cargo van rentals since 2009. We started in Los Angles with a few 15-passenger Chevy Express Vans. Over the years, we've added brands like Toyota, Kia and Honda, and other vehicle sizes, including 8-passenger and cargo vans. As business started booming, it wasn't long before we got the chance to expand, adding a second location in Las Vegas and bringing cars to our fleets.
In 2014, new management took over, focusing on improved customer service, vehicle conditions and technology. By refocusing our efforts, we've maintained high standards in every part of our business model, drawing in new corporate rentals, tourist groups, sports teams and government rentals at the local, state and national levels. 
We specialize in car and van rentals. Local renters can come to our offices to pick up their vehicles, and we'll meet people flying in at the designated airport facility for immediate and convenient transportation access. We care about your safety, so we offer many kinds of protections, including Collision Damage Waivers, Rental Liability Protection, Personal Property Protection and Supplemental Liability Coverage.
Furthermore, we have a variety of extras you can add on to your rental, from a personal Wi-Fi hotspot to child car seats. We know that traveling, especially in big groups, has its challenges. That's why we're focused on creating a reliable, personalized experience for every group that uses our fleet.
Our services can help anyone looking to traverse Nevada, California and the surrounding areas, including:
Families: Taking a family vacation or traveling for a reunion? State Van Rentals has always been about getting closer to the ones we love.
Religious groups: Mission trips and conferences require lots of coordination and transportation. Rent your vans from us for a simple and dependable travel solution.
Domestic and international travelers: Whether you're native to the United States or coming in from somewhere else, we'll be happy to help you find the vehicles for your needs.
Other organizations: Additional cars or transport vans are often needed for organizations such as unions, businesses and delivery services. Let us help you get things where they need to be today.
We've streamlined your rental booking and pickup for ultimate simplicity and ease. We get all of your information upfront during the booking process, so once you arrive, you can take your vehicles and go. While making your reservation, we'll ask you for:
The dates of your travel and flight information.

The times you plan to pick up and drop off your vehicle — this is especially important if you're planning to do so after hours.

The number of people traveling with you.

Your travel itinerary.

Proof of coverage, or if you plan to buy coverage from us.
This information helps us to pick the best vehicle for your needs with the best rates available. Since customization and customer service are our top priorities, this will also help us ensure your rental is everything you need it to be.
From Hollywood to Disneyland, State Van Rental is Here to Jump Start the Magic.
Our rates are some of the most affordable you'll find on the market, with no hidden fees. We strive to have competitive and easily-understandable pricing in all of these areas:








Whether you're traveling alone or with a major organization, one of our vehicle models is sure to suit your needs: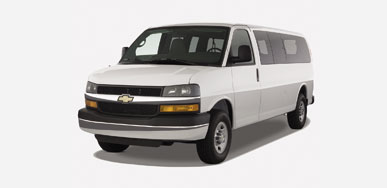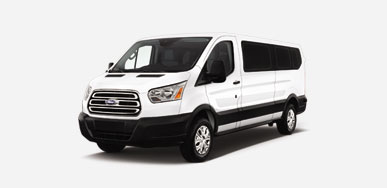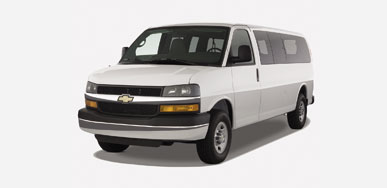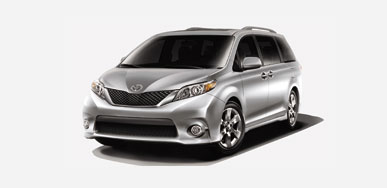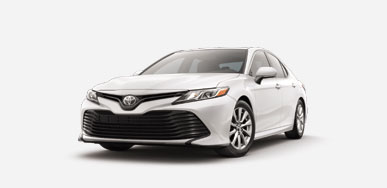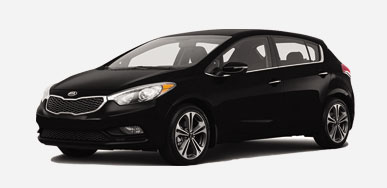 When you're ready to return your rental cars and vans, ensure they're in the same condition they were when you got them. You can make arrangements with our office before returning if you'd like to meet somewhere other than our office. Remember these tips when planning your return:
Have your checkout sheet ready to go and fuel up your car before arriving if possible. If not, let our agents know, and we'll give you the per gallon fee for refueling.

If you have a flight to catch, be sure to give yourself plenty of time to return your vehicle. Plan to give yourself some extra time in case of unexpected delays.

When traveling with a large group and a lot of luggage, it's best to drop them off at the airport or wherever you're headed before returning. We can give you a ride back to the airport if you need one.

You may incur extra fees if your rental is excessively dirty or smells of cigarette, marijuana or any other type of smoke. A cleaning fee can run up to $250, and a smoking fee may be as much as $350.
Lucia R.

Auburn, WA

"Customer service is an A+ from the time we called and made the reservation until the end of our rental. The prices are great! We rented a mini van for 8 and it was perfect and clean! Keep up the good customer service! It truly makes a difference. Kindness goes a long way. Thank You, we will return."
Peter G.

Los Angeles, CA

"The experience at State Van Rental was wonderful, the staff was very knowledgeable and fast. I would recommend this company to my friends and co-workers. The rental process was fast and easy. The price was reasonable. I had a wide range of van's to pick from. I really enjoyed the experience at State Van Rental."
Desmond D.

San Francisco, CA

"Recently rented a 12 passenger van from State Van Rental for a baseball tournament. Pete made the process super easy. He came to pick us up from the rental car center (short shuttle ride from airport) to take us to their offices. After a quick inspection and signing of paperwork we were on our way. The return of the vehicle was even easier. We dropped the van off at the airport and Pete personally gave us a ride to our terminal at the airport. One of our guys left a pair of shoes in the vehicle, and Pete made it very easy to coordinate so that we could get them back. The van was clean, process was simple, and customer service was A+. Will definitely use them again in the future. Thanks again!"
Jake W.

Kailua, HI

"State Van Rental is first class! They also provide pick up service before normal operating hours. And even offer late drop-off at no extra cost. Thank you so much on the best Van deal in town. Aloha"
Allan P.

Kennesaw, GA

"We were initially worried about using a smaller company. I contacted State Van in LA and rented a minivan for a week. The price was much lower than the bigger companies and unlimited miles. The van was in great shape. They picked us up from airport and dropped us off when we came home. They also found my lost glasses and shipped them back to me. They were upfront about costs and fees and didn't try to nickel and dime me for add-ons like other larger companies have. Without a doubt I'll use them again next time I come out west. Great Price, Great Service, Great Product."
Tina M.

Las Vegas, NV

"State van is a life saver! I experienced a TON of problems trying to renta van for an emergency last minute trip to California on a Sunday of all days. I was about to give up all hope until my daughter found State Van rentals via a Google search. Thank goodness she did! They are friendly, patient, courteous and just an all around great place to rent a van from. Most definitely will be coming back for ANY rental I may need. These big car rental corporations wcan learn a thing or two from State van, Good Job State Can rentals and keep up the great work!"