Planning a trip to Las Vegas? Choose a rental vehicle from a dependable company in an accessible part of the city. State Van Rental has 12 and 15 seat passenger vans, minivans and cars for groups of nearly any size.
Our Las Vegas branch is less than a quarter-mile from Harry Reid International Airport (LAS) — formerly McCarran International Airport. State Van Rental offers complimentary pick-up and drop-off services for our clients flying in or out of LAS. Learn more about our rental options below.
Why Rent a Van in Las Vegas?
Any trip is better when you're able to get everywhere you want to go. With State Van Rentals, you'll:
Save money: Renting a van is an affordable option for individuals and groups, especially when compared to independent travel. The costs of fuel, parking and tolls add up when you travel with your personal vehicle, and everyone in your group would have to pay those fees at full price. Vans are inexpensive to rent and make it easy to split travel costs between group members, saving everyone money.
Extend your reach: With a rental vehicle, you can take the fun outside of the city. There's plenty to explore in the outskirts of Las Vegas, so rent a van to see what interesting attractions and beautiful sites you'll discover.
Preserve your vehicle: Traveling puts a lot of miles on a vehicle, so rent a van to avoid wear and tear on your personal vehicle.
Enjoy the freedom: Rental vans give you control of where you go and what you do along the way. Whether it's listening to your own music in the van or spending quality time with your group, a rental vehicle leaves it all up to you.
Vehicles for Groups of All Sizes
We have plenty of flexible reservation options for your group, whether you want a vehicle for the day, the weekend or for a number of weeks — plus prices that beat the rest. Our 12- and 15-seat passenger vans provide the space and comfortable transportation for families, bands, road trippers and business or church groups. We also fill our lot with comfortable, fuel-efficient cars that work great for individuals and small groups.
If you're looking for a vehicle to help with your business needs during your busy season, our cargo vans are the perfect option.
Las Vegas Passenger Van Rentals
The State Van Rental fleet is full of spacious and well-maintained vans for groups of all sizes. We'll get to know a little bit about your travel plans to help you choose the right van for the job:
Las Vegas Car Rentals
Why throw time and money toward public transportation when you could travel where you want to go in a private rental car? Our rental cars are fuel-efficient and fun to drive. Every vehicle is complete with the features you expect, like air conditioning, power locks and windows, remote keys and smartphone compatibility. Explore more of Las Vegas in rental cars from State Van Rental:
Compact cars: Cruise through Las Vegas in a sporty hatchback with an exceptional amount of cargo space. The Kia Forte5 seats five passengers.
Full-size cars: Our full-size cars are roomier options for those looking for the mobility of a sedan. Our Toyota Camrys seat up to five people comfortably.
Las Vegas' Most Popular Attractions
There's so much for any group to do in Las Vegas. Whether your trip will include acrobats, magicians, divas, showgirls, jokesters or puppets at any of the shows around Las Vegas, State Van Rental is here to provide reliable transportation.
Need a few recommendations to get you started? Here are a few of the best attractions in and around Las Vegas:
Hoover Dam
Grand Canyon
Red Rock National Conservation Area
Fountains at Bellagio
Caesar's Palace
Atomic Testing Museum
Adventuredome Indoor Theme Park
Cirque du Soleil
T-Mobile Arena — Vegas Golden Knights
Why Choose State Van Rental?
At State Van Rental, our goal is to make renting a van quick and easy while ensuring your safety, satisfaction and enjoyment during your trip. We've been meeting and exceeding customers' expectations for more than 10 years, and we're happy to help you make the most of your time in Las Vegas.
So, what sets Stave Van Rental apart?
Prices: Our rental vehicles easily fit into your travel budget, especially with our discounts for active-duty military personnel and AAA members. We also offer affordable mileage packages, including unlimited mileage when you stay in Nevada and rent for three or more days.
Vehicles: We make sure every vehicle in our fleet is ready to meet your travel needs. Our vehicles are clean inside and out, and we follow extensive maintenance routines. You can count on these vehicles for comfortable trips all around Las Vegas.
Features: Our renters can choose affordable add-ons like HotSpot Wifi, FasTrak transponders, GPS navigation and child safety seats.
Service: State Van Rental customer service representatives are here to help you find the right vehicle for your trip and ensure that your rental is as perfect as you expect.
Rent a Van From State Van Rental
When you visit Las Vegas with State Van Rental, we'll provide you with an impressive experience. Renting one of our vehicles will make your travel fun and relaxed while keeping your group together the entire time. Our friendly customer service representatives are happy to assist you with any questions you have regarding availability, vehicle options and mileage packages reservations. We encourage you to contact us online to discuss your travel plans or reserve a vehicle today!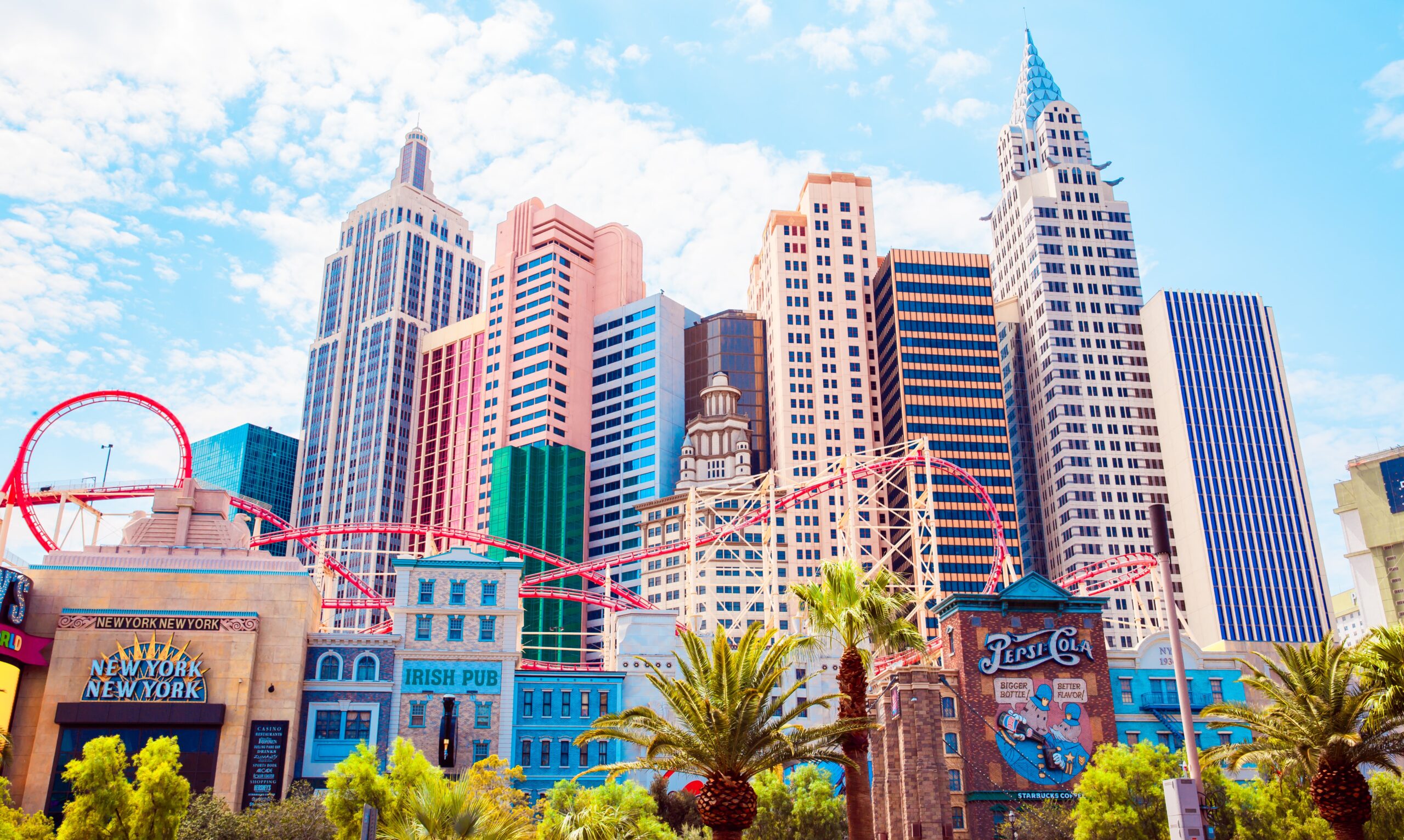 From Hollywood to Disneyland, State Van Rental is Here to Jump Start the Magic.
Lucia R.

Auburn, WA

"Customer service is an A+ from the time we called and made the reservation until the end of our rental. The prices are great! We rented a mini van for 8 and it was perfect and clean! Keep up the good customer service! It truly makes a difference. Kindness goes a long way. Thank You, we will return."
Peter G.

Los Angeles, CA

"The experience at State Van Rental was wonderful, the staff was very knowledgeable and fast. I would recommend this company to my friends and co-workers. The rental process was fast and easy. The price was reasonable. I had a wide range of van's to pick from. I really enjoyed the experience at State Van Rental."
Desmond D.

San Francisco, CA

"Recently rented a 12 passenger van from State Van Rental for a baseball tournament. Pete made the process super easy. He came to pick us up from the rental car center (short shuttle ride from airport) to take us to their offices. After a quick inspection and signing of paperwork we were on our way. The return of the vehicle was even easier. We dropped the van off at the airport and Pete personally gave us a ride to our terminal at the airport. One of our guys left a pair of shoes in the vehicle, and Pete made it very easy to coordinate so that we could get them back. The van was clean, process was simple, and customer service was A+. Will definitely use them again in the future. Thanks again!"
Jake W.

Kailua, HI

"State Van Rental is first class! They also provide pick up service before normal operating hours. And even offer late drop-off at no extra cost. Thank you so much on the best Van deal in town. Aloha"
Allan P.

Kennesaw, GA

"We were initially worried about using a smaller company. I contacted State Van in LA and rented a minivan for a week. The price was much lower than the bigger companies and unlimited miles. The van was in great shape. They picked us up from airport and dropped us off when we came home. They also found my lost glasses and shipped them back to me. They were upfront about costs and fees and didn't try to nickel and dime me for add-ons like other larger companies have. Without a doubt I'll use them again next time I come out west. Great Price, Great Service, Great Product."
Tina M.

Las Vegas, NV

"State van is a life saver! I experienced a TON of problems trying to renta van for an emergency last minute trip to California on a Sunday of all days. I was about to give up all hope until my daughter found State Van rentals via a Google search. Thank goodness she did! They are friendly, patient, courteous and just an all around great place to rent a van from. Most definitely will be coming back for ANY rental I may need. These big car rental corporations wcan learn a thing or two from State van, Good Job State Can rentals and keep up the great work!"