Our Los Angeles (LAX) Branch & Corporate Headquarters
9020 Bellanca Ave.
Los Angeles, CA 90045
State Van Rental's LA branch is conveniently located just five minutes from the Los Angeles International Airport. We offer complimentary personalized pick-up and drop-off services for customers flying in or out of LAX. We have plenty of flexible reservation options for you, whether you want a vehicle for the day, the weekend, or for a number of weeks; and at prices that are unmatched. Our large and exceptional fleet of 8, 12, and 15 seat passenger vans provide ideal space and comfortable transportation for families, bands, road-trippers, and business or church groups. Alternatively, we also have a small number of compact and full size car options, and cargo vans. Our goal is to make the process quick and easy, while ensuring your safety, satisfaction, and enjoyment during the rental.
Whether your trip will include exploration around the many attractions in Los Angeles, the multiple amusement parks in Southern California, the stunning ocean views on the Pacific Coast Highway, the array of vineyards in wine country, the flashy casinos in Las Vegas, the natural beauty in the Grand Canyon, the breathtaking landscapes in National Parks, or any of the other unlimited number of exciting experiences or destinations, State Van Rental is here to provide the reliable transportation and unbeatable service to make your journey memorable.
State Van Rental also has a location in Las Vegas, in addition to our location in Los Angeles. Each of our branches is positioned in prime areas of travel, amid populous areas with recognizable landmarks, and conveniently located near their respective international airports (LAX and LAS).
No matter which location you visit, our goal is to provide you with an impressive experience. Renting a van with State Van Rental will make your travel as a group fun and relaxed, giving you a way to travel together and stay together. Our friendly customer service representatives are happy to assist you with any questions you may have regarding availability, helping you select the vehicle and options that meets your needs, and making your reservation.
With over a decade of exceptional rental experience and thousands of happy and repeat customers, State Van Rental continues to provide all of our highly valued customers with the very best in quality service and vehicles. We understand that you need your transportation dollar to go as far as possible, and we'll do everything we can to ensure that you get the most out of your rental experience with us. To take advantage of the best vans on the road with the finest in customer service, please call us at (310) 641-7000 or visit StateVan.com to make your reservation today. We look forward to serving you and your family or group.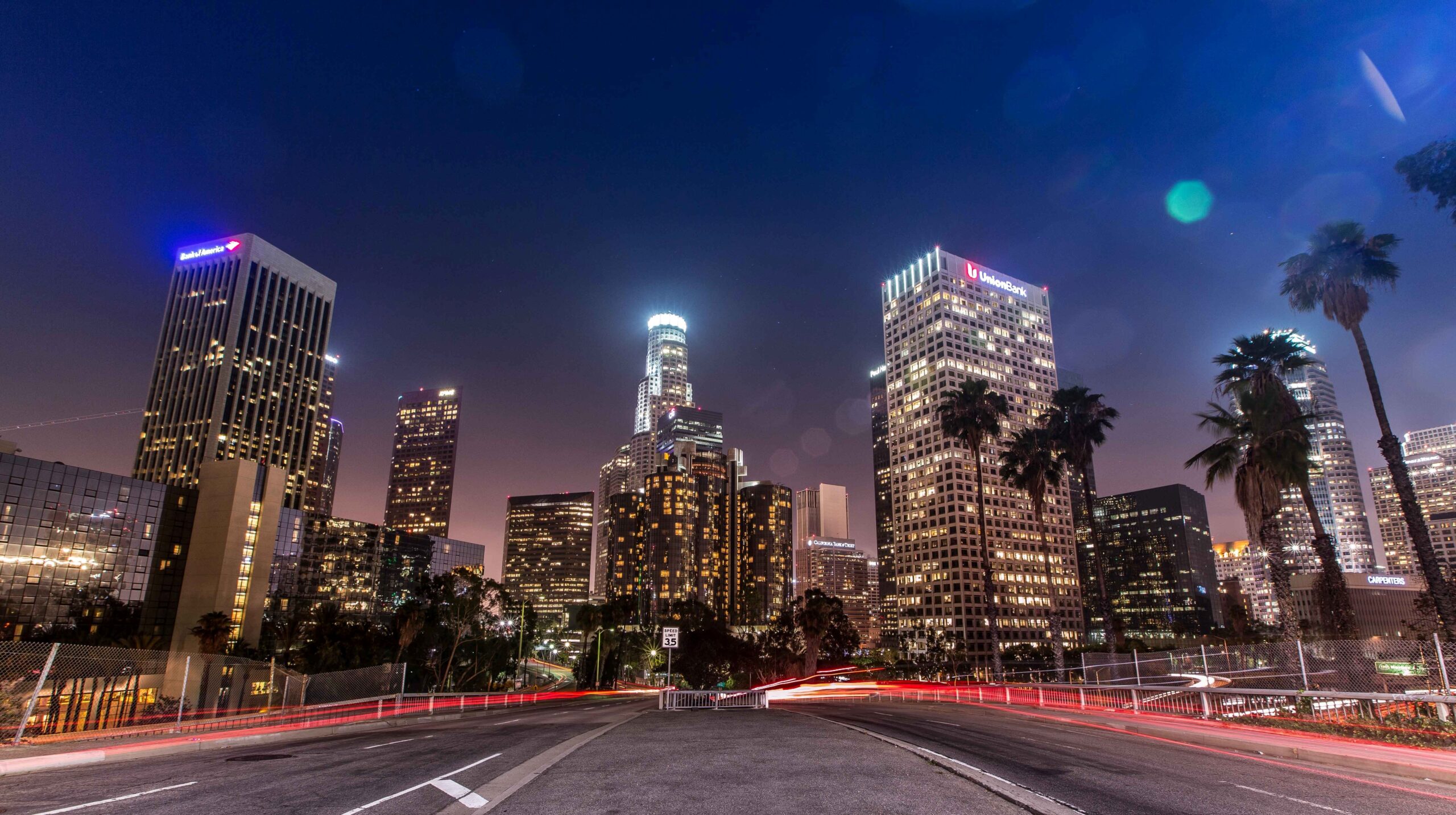 From Hollywood to Disneyland, State Van Rental is Here to Jump Start the Magic.
Lucia R.

Auburn, WA

"Customer service is an A+ from the time we called and made the reservation until the end of our rental. The prices are great! We rented a mini van for 8 and it was perfect and clean! Keep up the good customer service! It truly makes a difference. Kindness goes a long way. Thank You, we will return."
Peter G.

Los Angeles, CA

"The experience at State Van Rental was wonderful, the staff was very knowledgeable and fast. I would recommend this company to my friends and co-workers. The rental process was fast and easy. The price was reasonable. I had a wide range of van's to pick from. I really enjoyed the experience at State Van Rental."
Desmond D.

San Francisco, CA

"Recently rented a 12 passenger van from State Van Rental for a baseball tournament. Pete made the process super easy. He came to pick us up from the rental car center (short shuttle ride from airport) to take us to their offices. After a quick inspection and signing of paperwork we were on our way. The return of the vehicle was even easier. We dropped the van off at the airport and Pete personally gave us a ride to our terminal at the airport. One of our guys left a pair of shoes in the vehicle, and Pete made it very easy to coordinate so that we could get them back. The van was clean, process was simple, and customer service was A+. Will definitely use them again in the future. Thanks again!"
Jake W.

Kailua, HI

"State Van Rental is first class! They also provide pick up service before normal operating hours. And even offer late drop-off at no extra cost. Thank you so much on the best Van deal in town. Aloha"
Allan P.

Kennesaw, GA

"We were initially worried about using a smaller company. I contacted State Van in LA and rented a minivan for a week. The price was much lower than the bigger companies and unlimited miles. The van was in great shape. They picked us up from airport and dropped us off when we came home. They also found my lost glasses and shipped them back to me. They were upfront about costs and fees and didn't try to nickel and dime me for add-ons like other larger companies have. Without a doubt I'll use them again next time I come out west. Great Price, Great Service, Great Product."
Tina M.

Las Vegas, NV

"State van is a life saver! I experienced a TON of problems trying to renta van for an emergency last minute trip to California on a Sunday of all days. I was about to give up all hope until my daughter found State Van rentals via a Google search. Thank goodness she did! They are friendly, patient, courteous and just an all around great place to rent a van from. Most definitely will be coming back for ANY rental I may need. These big car rental corporations wcan learn a thing or two from State van, Good Job State Can rentals and keep up the great work!"