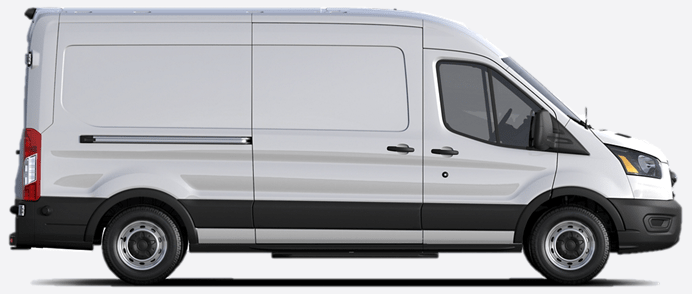 Cargo Van Rentals
State Van Rental has a fleet of Chevy, Dodge and GMC cargo vans with the power and storage capacity to get you and your belongings where you need to be. 
Our Los Angeles location is located near the Los Angeles International Airport (LAX). Renting a cargo van in LA can save you the hassle of navigating the airport traffic. 
State Van Las Vegas offers van rentals only a quarter mile from the Harry Reid International Airport (LAS). Pick up an affordable Las Vegas cargo van rental, perfect for transporting large items or moving your child into college.
We offer free convenient shuttle services to bring you from the airport or you request to have your rental vehicle delivered to a location of your choice for a small fee.
Our Cargo Van Rental Options
State Van Rental has various reliable, affordable cargo van rental selections for customers living in or passing through Las Vegas and Los Angeles. Each of our vehicles comes from respected manufacturers and offers the quality you expect. Our cargo vans feature automatic transmission, air conditioning, rub rails, tie-downs and more — all housed within durable vehicles that get great mileage for their size. Choose between popular cargo vans like the classic Chevy Express, the powerful GMC Savana or the easy-to-load RAM ProMaster.
Add-Ons for Your Cargo Van Rental
When you choose State Van Rental, you have options that go above and beyond what you expect from your typical cargo van. Our customers can choose add-ons that improve their rental experience for modest prices.
A small daily fee will grant you access to amenities like Toll Passes for faster travel, HotSpot Wi-Fi to browse the web or handle essential business items on the road, or GPS navigation systems that save your cellular data while getting you to your destination on the most efficient route. Select vehicle models feature Bluetooth compatibility. Options like our seat removal service transform some of our passenger vans into spacious cargo workhorses.
Reserve Your Cargo Van From Our Las Vegas or Los Angeles Locations
A rugged, spacious cargo van is only a few clicks away, so start a new reservation to rent a vehicle with State Van Rental. Our expert customer service team is available to help you understand our rates and find the best vehicle for your needs. Contact us online for more information on cargo van rentals in Los Angeles and Las Vegas.
Frequently Asked Questions

From Hollywood to Disneyland, State Van Rental is Here to Jump Start the Magic.

Jake W.
Kailua, HI
"State Van Rental is first class! They also provide pick up service before normal operating hours. And even offer late drop-off at no extra cost. Thank you so much on the best Van deal in town. Aloha"

Allan P.
Kennesaw, GA
"We were initially worried about using a smaller company. I contacted State Van in LA and rented a minivan for a week. The price was much lower than the bigger companies and unlimited miles. The van was in great shape. They picked us up from airport and dropped us off when we came home. They also found my lost glasses and shipped them back to me. They were upfront about costs and fees and didn't try to nickel and dime me for add-ons like other larger companies have. Without a doubt I'll use them again next time I come out west. Great Price, Great Service, Great Product."

Tina M.
Las Vegas, NV
"State van is a life saver! I experienced a TON of problems trying to rent a van for an emergency last minute trip to California on a Sunday of all days. I was about to give up all hope until my daughter found State Van rentals via a Google search. Thank goodness she did! They are friendly, patient, courteous and just an all around great place to rent a van from. Most definitely will be coming back for ANY rental I may need. These big car rental corporations can learn a thing or two from State van, Good Job State Can rentals and keep up the great work!"

Lucia R.
Auburn, WA
"Customer service is an A+ from the time we called and made the reservation until the end of our rental. The prices are great! We rented a mini van for 8 and it was perfect and clean! Keep up the good customer service! It truly makes a difference. Kindness goes a long way. Thank You, we will return."

Peter G.
Los Angeles, CA
"The experience at State Van Rental was wonderful, the staff was very knowledgeable and fast. I would recommend this company to my friends and co-workers. The rental process was fast and easy. The price was reasonable. I had a wide range of van's to pick from. I really enjoyed the experience at State Van Rental."

Desmond D.
San Francisco, CA
"Recently rented a 12 passenger van from State Van Rental for a baseball tournament. Pete made the process super easy. He came to pick us up from the rental car center (short shuttle ride from airport) to take us to their offices. After a quick inspection and signing of paperwork we were on our way. The return of the vehicle was even easier. We dropped the van off at the airport and Pete personally gave us a ride to our terminal at the airport. One of our guys left a pair of shoes in the vehicle, and Pete made it very easy to coordinate so that we could get them back. The van was clean, process was simple, and customer service was A+. Will definitely use them again in the future. Thanks again!"