Rent a Los Angeles Cargo Van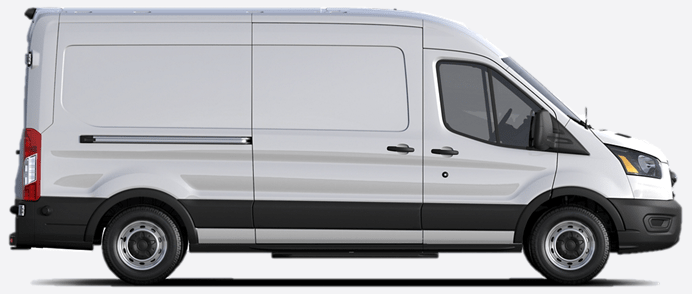 Los Angeles Cargo Van Rentals
State Van Rental provides your solution when you need to rent a cargo van in Los Angeles, California. We offer reliable and well-maintained models from America's leading manufacturers. Our Dodge, Chevy and GMC models feature powerful engines and enough storage to take you and your belongings to your destination. Reserve your cargo van today!
Cargo Van Rental in Los Angeles 
Our Los Angeles office is less than 10 minutes from the Los Angeles International Airport (LAX). We offer free pickups and drop-offs at LAX to make your rental process easy. You'll receive your keys after you show your photo I.D., the credit card you paid with and proof of insurance coverage.
Please refuel the vehicle and remove any garbage before you return it. Bringing the cargo van back within an hour of the scheduled time can prevent you from paying late fees. We can also pick up or drop off a vehicle at any location if that's more convenient for you. 
Our Cargo Van Rental Options
At State Van Rental, we offer a variety of rental cargo vans to suit all your wants and needs. Some popular and durable options include the classic Chevy Express, the easy-to-load RAM ProMaster and the powerful GMC Savana. 
Our cargo vans feature air conditioning, automatic transmission, tie-downs and rub rails. Some of the models come with Bluetooth compatibility. You can enhance your ride with add-ons such as GPS navigation systems, toll passes and Wi-Fi hotspots. We also offer seat removal to create more storage space.
Frequently Asked Questions
Learn more about renting a cargo van from these common questions and answers. 
Renting a cargo van may offer the best option in the following scenarios:
Events: Bring all your supplies from point A to point B when setting up a convention or other occasion.
Moving: Transport boxes and irregularly shaped items like furniture when you relocate to a new business or house. 
Contractor projects: Complete job-related tasks at each site when you bring your tools, materials and machinery.
Sports tournaments: Prepare for any athletic game when transporting team uniforms, bags and equipment.
Musical performances: Travel to your concert with equipment like drums, keyboards and guitars. 
Volunteer tasks and mission trips: Schedule large pickups of donations or carry supplies to a project site.
You can rent and drive a rental cargo van with any standard, non-commercial driver's license. Please see our policy information for renting a van from State Van Rental. 
Both cargo vans and passenger vans offer plenty of storage for travel. Cargo vans include several features to secure supplies, gear, equipment or luggage. For example, the tie-down points strap your cargo into place, while the rub rails prevent contact damage.

Book a Cargo Van in Los Angeles Today
Since 2009, State Van Rental has provided more than 20,000 rentals in California and Nevada. Our Los Angeles rental cargo vans can make your travels along the West Coast easier. Prepare for any upcoming event, project or job in advance when you reserve your rental vehicle today!

Jake W.
Kailua, HI
"State Van Rental is first class! They also provide pick up service before normal operating hours. And even offer late drop-off at no extra cost. Thank you so much on the best Van deal in town. Aloha"

Allan P.
Kennesaw, GA
"We were initially worried about using a smaller company. I contacted State Van in LA and rented a minivan for a week. The price was much lower than the bigger companies and unlimited miles. The van was in great shape. They picked us up from airport and dropped us off when we came home. They also found my lost glasses and shipped them back to me. They were upfront about costs and fees and didn't try to nickel and dime me for add-ons like other larger companies have. Without a doubt I'll use them again next time I come out west. Great Price, Great Service, Great Product."

Tina M.
Las Vegas, NV
"State van is a life saver! I experienced a TON of problems trying to rent a van for an emergency last minute trip to California on a Sunday of all days. I was about to give up all hope until my daughter found State Van rentals via a Google search. Thank goodness she did! They are friendly, patient, courteous and just an all around great place to rent a van from. Most definitely will be coming back for ANY rental I may need. These big car rental corporations can learn a thing or two from State van, Good Job State Can rentals and keep up the great work!"

Lucia R.
Auburn, WA
"Customer service is an A+ from the time we called and made the reservation until the end of our rental. The prices are great! We rented a mini van for 8 and it was perfect and clean! Keep up the good customer service! It truly makes a difference. Kindness goes a long way. Thank You, we will return."

Peter G.
Los Angeles, CA
"The experience at State Van Rental was wonderful, the staff was very knowledgeable and fast. I would recommend this company to my friends and co-workers. The rental process was fast and easy. The price was reasonable. I had a wide range of van's to pick from. I really enjoyed the experience at State Van Rental."

Desmond D.
San Francisco, CA
"Recently rented a 12 passenger van from State Van Rental for a baseball tournament. Pete made the process super easy. He came to pick us up from the rental car center (short shuttle ride from airport) to take us to their offices. After a quick inspection and signing of paperwork we were on our way. The return of the vehicle was even easier. We dropped the van off at the airport and Pete personally gave us a ride to our terminal at the airport. One of our guys left a pair of shoes in the vehicle, and Pete made it very easy to coordinate so that we could get them back. The van was clean, process was simple, and customer service was A+. Will definitely use them again in the future. Thanks again!"