Rent a Las Vegas 7-Passenger Van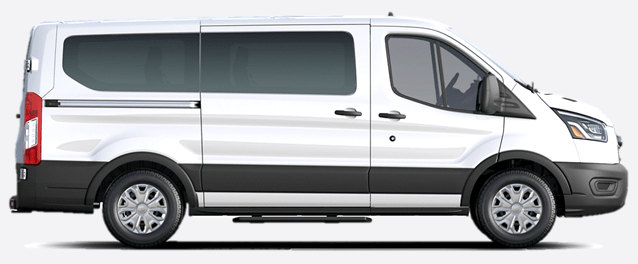 Book a 7-Passenger Van Online:
Las Vegas 7-Passenger Van Rentals
Enjoy traveling with a group when you rent a 7-passenger van in Las Vegas, Nevada. State Van Rental provides dependable vehicles from America's leading manufacturers. We professionally clean them and exceed expectations with maintenance to ensure you receive a reliable ride for your next adventure. 
Feel comfortable with spacious seating on your way to the West Coast's attractions and landmarks. The 7-passenger van provides enough room for seven people, including space to store bags and luggage. Book your rental van to prepare for your trip today!
7-Passenger Van Rental in Las Vegas
Our location in Las Vegas, Nevada, is only a quarter-mile from Harry Reid International Airport (LAS). To make your rental process as easy and convenient as possible, we offer free pickups and drop-offs from LAS. 
Our 7-Passenger Van Models
At State Van Rental, our 7-passenger vehicles have essentials like air conditioning, radios and airbags. Many of the vans feature Bluetooth compatibility. We offer various add-ons like toll passes, GPS navigation and Wi-Fi hotspots to suit all your wants and needs. 
Choose from the following models we offer:
Ford Transit: This sleek and modern van has tinted windows for private or jet-lagged groups and accommodates one to two bags per passenger.
Chevy Express: This classic van comes with sliding or barn passenger doors and rear doors that swings open, so it's easy to get in or out of the vehicle and load or unload luggage. 
We can add child safety seats or remove seating to make room for more storage. If you want more space or plan to travel with a group of more than seven people, please check out our guide for selecting a passenger van to find the best option for your trip with peers or friends and family. 
Frequently Asked Questions
Check out these common questions and answers to learn more about renting a 7-passenger van.
State Van Rental provides some of the most competitive prices without hidden fees. Our team offers friendly service to assist you and speaks eight languages — English, Spanish, French, Swedish, Armenian, Farsi, Hebrew and Tagalong. 
Journeying with your group of seven people in one van provides an opportunity to make road trip memories. You can experience every moment together and better stay on track with your trip itinerary when everyone shares the same ride. Consolidating all your belongings can help you stay organized while traveling, too.
To book your van, please fill out our reservation form online. On the day of your trip, our free shuttles can take you to our office. After showing your photo I.D., proof of insurance and the credit card you paid with, you'll receive your keys.
At the end of your rental period, we ask you to refuel the van and remove any garbage. Please return the van within an hour of the scheduled time to avoid paying any late fees.
Book Your 7-Seat Van Rental in Las Vegas
Have peace of mind when you prepare for your trip in advance. Complete our online form to reserve your 7-passenger van today!