Do you often think about going on a business trip or a road trip and wonder about choosing the right rental car? Renting a van is the soundest decision for traveling, especially if your family, coworkers or team is joining you for the journey. To get the right van, you need to plan and consider several factors. Below are some things to consider when renting a van for your trip to ensure you choose something affordable and convenient.
Things to Consider When Renting a Van for Your Trip
Renting a van can be a great option when you want to take a business trip with colleagues or a road trip with friends and family. The challenge is picking the right van for the trip and knowing what to do when renting a vehicle.
Below are some tips to help you pick the right rental van for your trip:
1. Consider the Number of Travelers
Before you start looking for a van rental, it's wise to evaluate your needs. Confirm with those who will be traveling to decide what van suits you best. If a group of friends is accompanying you, confirm the number of people going and the size of the luggage they will be carrying. If you are bringing large bags, rent a van with ample luggage space to have enough room.
2. Plan Ahead
Planning for things like funding, cargo space and the fastest routes to your destinations helps avoid last-minute challenges. If you come up with a travel plan, you won't have to deal with challenges such as having a small van for a large group.
Coming up with a travel plan is an important step in selecting a rental van that will work for you. For proper planning, sit down with those attending the trip and plan on how much space is needed in the van. You should also agree on the size of the luggage each passenger should carry to ensure that it will fit in your rental.
Also, it's essential to plan for emergencies. Planning differentiates a failed trip from a successful one. Have a backup plan and set aside funds to be used in case of an emergency.
3. Research Van Rental Prices
Understanding how to choose a rental van also involves doing your research. Rental companies charge different rates for their vehicles, and the rates can be hourly, fixed day rates or payment per mileage. The rental companies with the lowest prices in the market are often not the best option. A high price also does not guarantee an excellet experience. So, evaluate the quotes from each rental van provider to find the option that best meets your needs.
Every company will provide you with a cost estimate based on your size requirements, dates the vehicle is needed, and more. Make sure to study the quote carefully and ensure the company offers insurance coverage for all the passengers in the van. If you're carrying special luggage, the van should have specialized equipment to store the luggage.
Evaluate every aspect of the quote and compare each line item between the different rental companies. Doing so allows you to pick a van that will satisfy all your needs at an affordable price. Exploring the market for different rates is the best direction to take.
When checking out quotes from various companies, you should be aware of hidden charges. A van rental agency might fail to indicate all the costs on the quote to make the price more appealing than those of the competitors. You end up hiring a van and then later face additional charges that were not in the initial quote. Before paying for your rental, confirm any hidden costs, such as:
Extra driver costs
Drop off costs
Tax burdens
Toll expenses
Insurance
These details will not appear in the quote and could double the price of your rental, so it's important to inquire about them first. Check the websites of the rental companies for a list of extra costs.
4. Make Sure You Have Insurance Coverage
Every time you get in a moving vehicle or van, you are exposed to the risk of an accident. When in need of a rental while traveling, it's likely that you have not driven the roads before. This can increase your risk of an accident.
Confirm that you have the correct amount of insurance coverage for peace of mind while traveling. Some rental agencies offer insurance for the driver but might not cover other passengers in the vehicle, especially when they are providing you with the van and driver.
Purchase the correct insurance coverage to protect yourself and those you're traveling with. Before buying coverage, check your car insurance policy and find out the kind of protection they offer. When purchasing an insurance policy, especially in California, you will be asked if you prefer full or primary coverage.
The additional insurance can cover instances like:
Crashes that occur due to your fault
Crashes that occur due to the fault of another driver
Damages to the rental van
Wrongful death benefits
Medical expenses
Loss of profits due to the accident
Selecting the correct amount of insurance could reduce or eliminate the amount you pay in case of an accident.
5. Consider the Vehicle's Size
When renting a van for your trip, the size matters. When choosing a van, select a size that you're comfortable driving. A large van could create problems maneuvering, especially in traffic. Keep in mind that when taking a road trip, you may traverse narrow roads in some areas or the parking might be limited. Consider this when selecting the best size for your group.
Although smaller vans are more comfortable to maneuver in heavy traffic, they may not provide enough space if you have a large group or a lot of luggage. 
Selecting the right size for your trip will make the difference between traveling in comfort or not having enough room.
6. Look at the Rental Agreement
When renting vans, some people overlook the rental agreement, which may turn a trip that was meant to be enjoyable into a nightmare. Before renting, make sure you go through the rental contract carefully and ask questions where you need clarity. You should pay attention to the terms and conditions of the agreement so that you can know what to expect at the end of your trip.
Where the rental agency is providing you with a driver for the van, it's wise to find out if the company has competent drivers and the kind of criteria they use when recruiting. In case something happens that causes the need for a replacement driver, it's important to know how the rental company will resolve the situation.
7. Do Your Due Diligence
Ask questions about the agency's gas requirements, if any, and the grace period for picking up or returning the van. Some companies impose fines on renters who return the van late or have mileage restrictions that can cause extra fees to be accrued.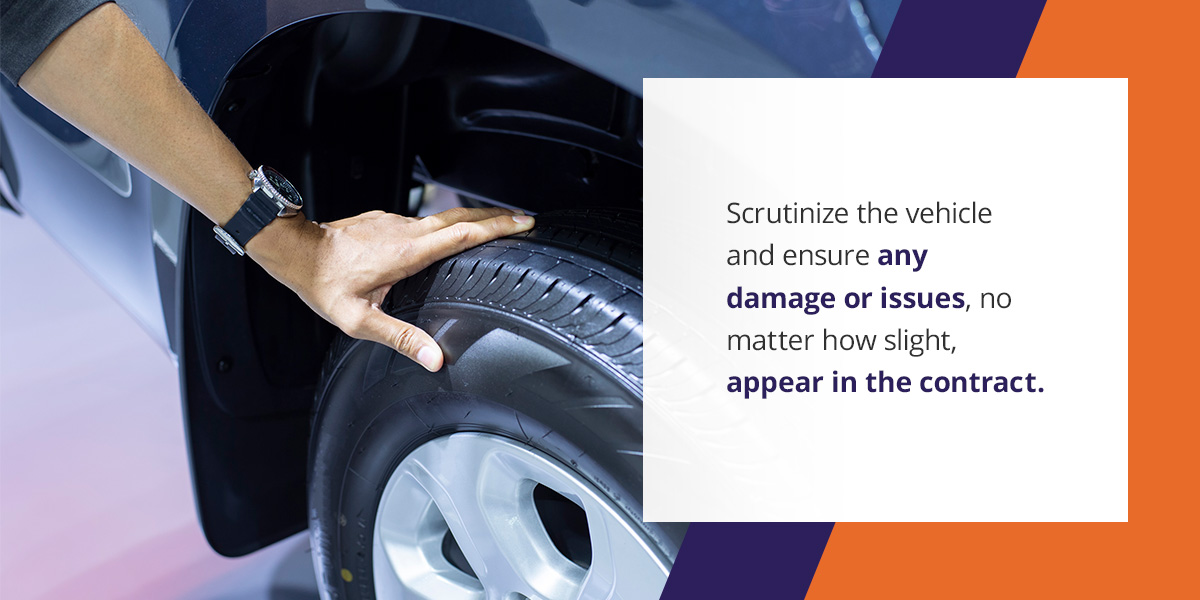 After going through the terms and conditions of your rental contract, inspect the van. Scrutinize the vehicle and ensure any damage or issues, no matter how slight, appear in the contract. Check the fuel level and mileage, too, and ensure what is indicated in the contract is accurate. If the damage doesn't appear in the agreement, you could be charged for repairs.
8. Check the Vehicle's Condition
Safety is paramount whenever you are taking a trip. The condition of the van that you will be renting and the competence of the driver who will be on board are vital factors that determine safety. A reputable rental company will first inquire about your destination. They will research the common threats and find a driver who is familiar with the location and its roads.
The condition of the van's maintenance is also an important safety issue. Therefore, pick a van from a rental agency that ensures regular maintenance of their vehicles.
9. Consider if You Need to Rent for a One Way or Round-Trip
Some van rental companies have branches in different states. It makes it possible for you to rent a one-way van, mainly if you plan to fly out of your destination. If, for example, you are planning a road trip from Los Angeles to Las Vegas but want to return on a flight once you get to your destination, a one-way rental van is ideal.
It will make the trip more affordable if you find a rental agency that has branches in both cities. Also, you will need to be very careful about arriving on time when you decide on a one-way van. If by the time you get to your destination, the rental company branch is closed, you might be forced to pay an extra day, especially if you had rented at a fixed-day price.
10. Check the Rental for Cleanliness
When picking up a rental from the company, you don't want to incur additional costs for cleaning. Choose a van that has been properly cleaned and inspected for an enjoyable experience.
11. Book Early
Note that whenever you are renting a car for a trip, booking in advance is crucial. The demand for rental vans, especially the passenger ones, tends to increase during weekends and holidays. If you book early, you are likely to get a quality van at an affordable price. 
Benefits of Renting a Van for Your Trip Over Driving Your Vehicle
If you rent the right van, you will enjoy a lot of advantages over going for a road trip using your vehicle. Some of the benefits are:
1. You Get to Save Your Vehicle From Wear and Tear
A road trip can be hard on your car. You could incur expenses from changing the oil and doing repairs on the vehicle. The rental agency takes care of maintenance when you rent a vehicle.
2. You'll Have Ample Space
Compared to cars, vans have more space. You will have more than enough room for your passengers and luggage. The ample leg room and space for everyone's bags make the trip more comfortable and enjoyable.
If you're going with a large group of people, a van is a must, but you can also use a rental van if you have a small group that needs to bring bulky equipment, heavy tools or a large volume of cargo in general. Passenger vans have more room for music equipment, camping gear and other recreational supplies. Depending on the needs of your group, a small passenger car might be out of the question.
3. You Get to Make Fewer Preparations
When going for a business or road trip, there are a lot of preparations involved, including making reservations and packing. The last thing you want is to stress about car maintenance while doing these preparations. With a van rental, the staff will handle maintenance while you focus on planning other aspects of your trip.
If you bring your personal vehicle on an extended road trip, you have to worry about getting an oil change and inspection before and after the trip. You might also have to get the tires changed earlier than expected because of the wear and tear from the trip. You might have to make other expensive replacements if something in your car is in a poor condition. All of these things are inconvenient and take time and money to prepare for.
4. You Get to Invite More Friends on the Trip
Cars and SUVs carry fewer passengers, which limits the number of people that can accompany you on the trip. But with a van, up to 15 people can comfortably sit.
Getting one rental van is a better option than carpooling or letting your friends and family figure out their own rides. A rental van keeps everyone together, making it easier to make arrangements and discuss important parts of the trip before you reach your stops.
5. You Get to Enjoy a Vehicle in Great Condition
Your vehicle is not used to covering long distances, which means the trip will be hard on your car. You might begin experiencing engine problems that can interfere with the way you enjoy the journey. Rental vans are regularly maintained and can be driven for long hours. By renting a vehicle from a reputable rental agency, you will drive confidently, knowing the vehicle is in excellent condition.
If you experience a problem with your van rental while on the road, you will also have the company to contact for assistance. The rental vehicle will be in a drivable condition for customers, so you will have peace of mind when you rent rather than taking your own vehicle.
6. You Can Save Money on Car Maintenance and Repairs
Traveling long distances on unfamiliar roads can be hard on your personal vehicle. If you end up needing to make extensive repairs, the costs will quickly add up. This is why renting a van can save money on car maintenance and other expenses.
With a van rental, you will need to pay the company's fee, and you will have to gas up the vehicle when it gets close to empty. Your group can split the costs evenly, so the more people you have going on your trip, the less expensive it will be. Taking a rental can result in a better scenario than cramming everyone into your personal car and having to stop at an auto shop before you can make your return trip.
7. You Can Save on Fuel
If you're traveling with a large group, everyone can save on fuel costs. You're going to need to stop for gas eventually, but you can save big time when you're only filling one van rather than three small cars. Plus, you can split costs fairly since you will only have one vehicle instead of multiple which may take different amounts to fill up. 
If your group is buying plane tickets, you'll need to account for how you're going to get around at your location. The cost of Ubers, taxis and other services can quickly add up over the course of a trip. Paired with the initial cost of your flight tickets, you could end up spending way more money on transportation than you intended to. Renting a large van can cut these costs and ensure everyone on your trip saves. 
Find a Van Rental Company Near You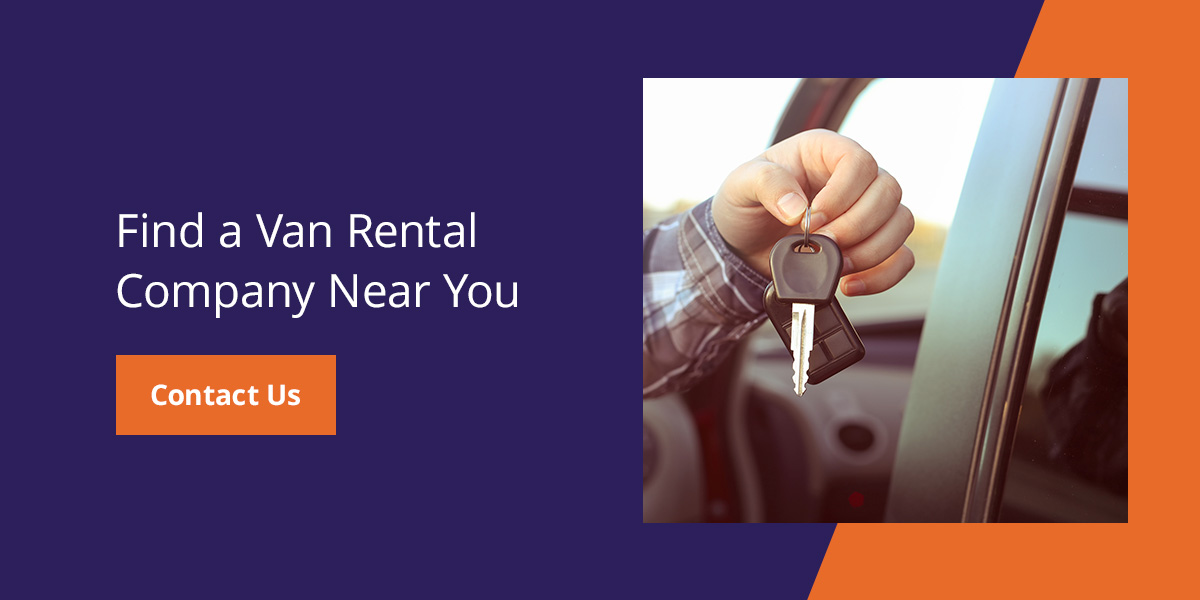 Renting a van is the best way to make your road trip enjoyable and affordable. We can provide a quality vehicle in the size you need. At State Van Rental, we provide our clients in Los Angeles, California, and Las Vegas, Nevada, with a wide range of affordable van rentals. Contact us online if you have questions. You can also visit our offices for a free consultation.